There Is No Life Without Water
Wine to Water is a non-profit organization focused on providing clean water to people around the world. As of October 2014, WTW had expanding to include projects in 18 countries on four continents, supplying clean water to over 300,000 individuals.
Follow Top 10 CNN Hero Doc Hendley's inspiring story about providing clean water to thousands of underprivileged people.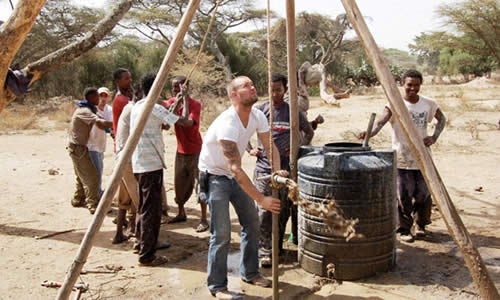 SITE Southeast Supports Hiring Veterans
SITE Southeast USA is proudly promoting the initiative "Hospitality Hiring Heroes". Our goal is to raise awareness by including this logo and talking points in your RFP process. Please feel free to download this logo and include it in your searches. We feel, as an industry, this is an initiative we can really make a positive impact with your help.
Does your company actively hire veterans? This email address is being protected from spambots. You need JavaScript enabled to view it.
Hospitality Hiring Heroes Suggested Standards:
Do you have a "Hiring Veterans" initiative in place at this time?
If so, please elaborate in your RFP.
What approximate percentage of your workforce consists of Veterans?
Have you tracked any results or do you have any success stories to share?