2023 Sponsorship Opportunities
Looking for maximum return on investment from your sponsorship dollars?
Partner with SITE Southeast USA
Our extraordinary programs are made possible because of very generous sponsorships. Sponsorship is a fantastic way to get your brand noticed by buyers throughout eight southern USA states and beyond.
Flexible Payment Terms
We can be flexible with payment dates to accommodate your fiscal cycle.
Flexible Options
We are more than happy to work with you to create a sponsorship package that would work best for you.
We Attract The Best Of The Best
Our members have the biggest per capita spend of all MICE sectors.
We Put You In The Spotlight
We market your brand pre, during, and post the event(s), encouraging our attendees to do business with our sponsors.
Dawn Bridges, CIS
2023 VP of Sponsorship
(205) 532-6563
This email address is being protected from spambots. You need JavaScript enabled to view it.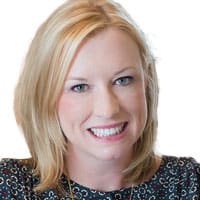 Who attends SITE?
SITE Southeast USA is a chapter of SITE Global and is comprised of an eight-state southeast region including Alabama, Georgia, Louisiana, Mississippi, North Carolina, South Carolina, Tennessee, and now Kentucky. The mission of SITE Southeast is to provide enhanced understanding, education, and best practices to further the effectiveness and motivational power of incentive and group travel. As a group of experienced industry professionals, we provide new tools and opportunities to the region's corporate, travel and hospitality professionals.
Current SITE Southeast members and event participants represent key incentive, corporate, association and third-party decision makers, such as:
Arrow Exterminators
Atlas Experiences
Billion to One
BlueCross and BlueShield of NC
Brownell Travel
Caldwell Group Ltd.
Crowe LLP
Delta Air Lines
Fiserv
HelmsBriscoe
Lamont Associates
Liaisons Meetings & Events
LPL Financial
Maritz Global Events
McVeigh Global Meetings & Events
Meetings Plus
Rentokil North America
Storck USA
LP
U.S. Bank I Elavon
and many more…
Collectively representing MILLIONS in event revenue!
Sponsorship Opportunities
Cash Sponsorships
CASH SPONSORSHIPS

Yearly Partner


$10,000/Year
Host Event Sponsor

Gold Partner


$5,000 & Abvove

Silver Partner


$3,000-4,999

Bronze Partner


$1,000-$2,999
Logo tied to event registration site(s)
Logo on SITE Southeast website – Events tab
Signage at the event to include logo
Full event registration list with contact information - post event operation
Social Media posts to highlight your brand to our members

* **

5

4

3

2

1

Featured in chapter newsletters / mobile app

*

 
 
 
Comp event registrations

2

2

1

1

1

Podium time at event(s) - either a video or public speaking

***

 
 
 
Full SITE Southeast membership list with contact information
 
 
 
 
Cocktail table in the registration area at events (upon request)
 
 
 
 
Hotel accommodations for one person at ICE & Education Summit for sponsored Year
 
 
 
 
---
* Content to be approved by SITE Southeast
** Social Media posts on Facebook, LinkedIn, Instagram and Twitter
*** Timing based on Run of Show
In-Kind Items Needed at Each of Our Events
Your generosity, enables us to plan memorable events
Gifting
This is a great opportunity to showcase your newest gifting opportunities for groups, or a gift that corresponds with the location or theme of the event. Gifts are either non-logoed or logoed with the SITE Southeast logo.
Decor
Help us to elevate our events with memorable tablescapes and area decor. Each event is in need of:
Linens & Centerpieces
Florals
Social Activations
Photo Opps & props
Entertainment
Showcase your talent in front of those with the power to book you for groups! We are on the hunt for DJs, local musicians, photo booths, performance artists, games, and all other genres of experiential entertainment!
Audio/Visual
To provide the high level of educational content we are known for, we need partners with expertise in A/V and Production providing:
Projectors & Screens
Lighting & Sound
Technical operators
Speakers
High level, well-known speakers elevate our events and create a buzz that increases our attendance.
F & B
Specialty bars and breaks provide excellent opportunities to get your brand out while bringing joy to attendees.
* Refer to our cash sponsorship grid for the level that corresponds with the value of your generous in-kind donation *
Other Opportunities
Marketing opportunities without the big price tag
Vacation Packages
Your donations of vacation packages for our silent auctions enable us to cover our administrative costs, provide high-level educational content at our events, and support year-long CSR initiatives.
Swag Bag Inclusions
This is your opportunity to provide logoed merchandise and get your brand in front of our attendees.
* These are in-kind donations that provide a marketing opportunity for your company. They are not part of our sponsorship program. *
Have some ideas of your own?